Sudden Oak Death
Treatment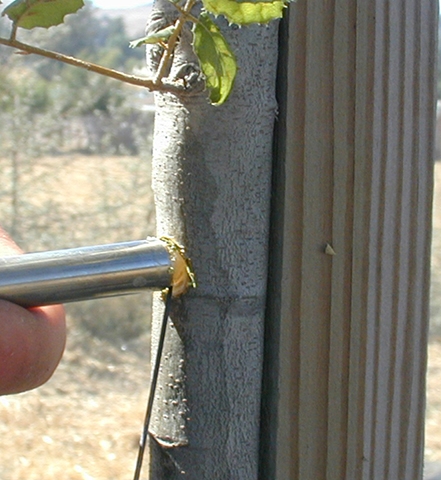 Pentra-Bark - bark penetrating surfactant. Approved in California for use as a basal bark spray to treat Sudden Oak Death when used with Agri-Fos Systemic Fungicide (above). Apply at a rate of 1 to 1. (i.e. 1 gallon Agri-Fos, 1 Gallons water, 4 Fl oz. Pentra Bark.) Can be used with a hand held sprayer. Just spray to saturation on the trunk bark from approximately 6 feet up the trunk and continue down to the base. Be careful not to get overspray on other plants as it may cause photo toxicity on the foliage of other plants.
Agri-Fos® is a bark sprayed product that requires the addition of a product called Pentrabark™ to help it move into the tree. Treat by spraying the trunk as high as possible down to the base of the tree twice in the first year. Apply once in November and again in May.
You can count on Biospace to provide you with the latest in treatment for Sudden Oak Death. We have what you need for your infected trees and shrubs.